Skip to Content
Internationally Recognized Colon & Rectal Surgeons in Houston
Internationally Recognized Colon & Rectal Surgeons in Houston
Minimally Invasive and Innovative Surgeries
Houston Colon is a team of board-certified colon and rectal surgeons in Houston, TX dedicated to providing personalized services so patients can lead happier, healthier lives. Our staff is internationally recognized for innovative techniques and advanced expertise in minimally invasive laparoscopic and robotic colorectal surgery. We have continued to push the advancements of surgery and technology by establishing an expert panel of research personnel dedicated to pursuing scientific and medical knowledge for our patients' benefit.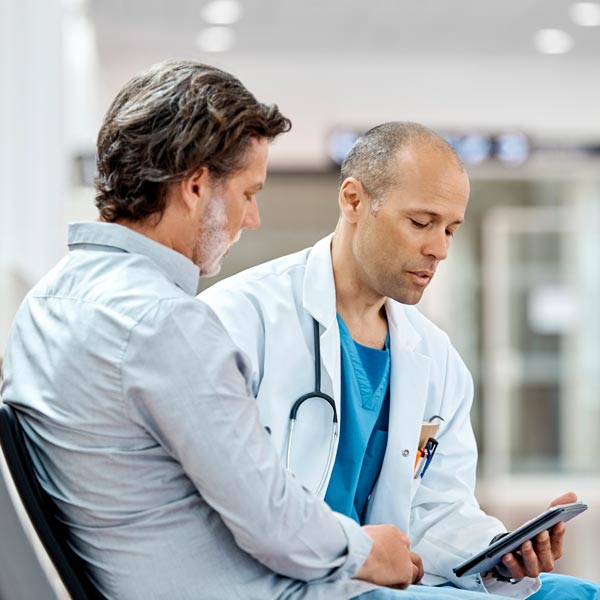 Advanced Surgeries at Houston Colon
As Fellows of the American College of Surgeons (FACS) and Fellows of the American Society of Colon and Rectal Surgery (FASCRS), our surgical team offers a comprehensive list of colon and rectal surgeries to treat a variety of conditions. Our surgery offerings include:
Medical Conditions We Treat
Colon and rectal care go far beyond cancer treatments. Men and women of all ages may need to see a specialist for a condition at some point in their lives. At Houston Colon, our surgery and procedures are designed to treat all of the various diseases. Minimally invasive techniques lead to faster recoveries and less downtime for patients. Schedule a consultation to learn more about treatment options for:
Colon & Rectal Cancer
Diverticulitis
Hemorrhoids
Perirectal Abscess
Anal Fistula
Anal Fissures
Pilonidal Disease
Anal Warts
Anal Dysplasia
Rectal Prolapse
Pruritus Ani
Fecal Incontinence
Severe Constipation
Crohn's Disease
Ulcerative Colitis
Repair Incisional and Ventral Hernia
Repair Parastomal Hernia
Patient Testimonials
Dr. Haas was outstanding in handling my procedure and follow-up visits. I highly recommend him and his associates. He made me feel very relaxed with his mannerism and professionalism.
I think Dr. Haas is a brilliant surgeon, and I do not feel anyone could be in better hands than his. His entire staff was very encouraging and helpful to me as well.
Despite how long and difficult it has been, in my recovery, I have always felt safe in the hands of this fantastic doctor. I just want to say thanks because there are doctors like you. Thanks.
Schedule a Consultation With a Specialist Today
Houston, TX is home to some of the world's leading providers of colon and rectal healthcare, and you'll find them right here at Houston Colon. Only a handful of surgeons worldwide are using robotic surgery to help preserve sexual function and bladder control for patients with colorectal cancers, and we're proud to count them as members of our team. To learn more about our groundbreaking surgical techniques and excellent patient care, contact our office today.