Skip to Content
Advanced Robotic Colon & Rectal Surgery in Houston, TX
The team of surgeons a tDr. Eric Haas MD is technologically advanced in robotic surgery for colon and rectal surgeries in Houston, TX. As an internationally recognized leader in this procedure, our team is one of very few worldwide that can offer this modern technology to our patients. Using these state-of-the-art tools, our surgeons can provide complicated procedures with precision and safety for better results.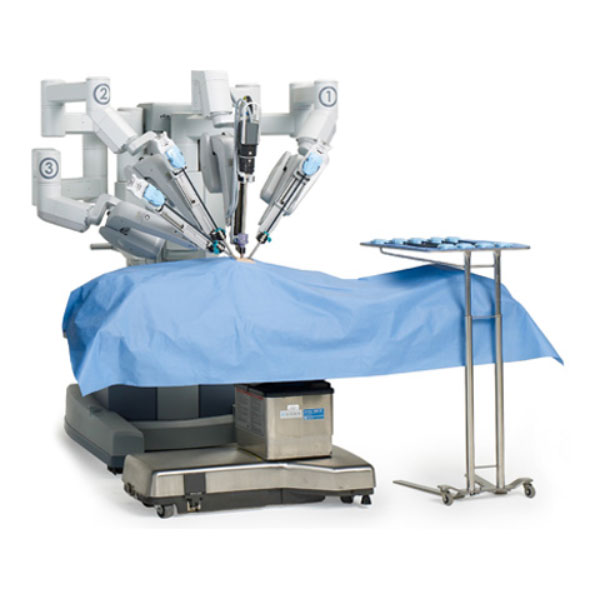 What Is Robotic Surgery?
While the name might sound futuristic or intimidating, patients have no reason for concern. Even in robotic surgery, the procedure is still performed by one of the world-renowned surgeons at Houston Colon. The difference between traditional or laparoscopic surgery and robotic surgery is the tools and techniques involved. In robotic surgery, a few robotic arms are inserted into small incisions. With a camera attached to one and surgical instruments attached to the others, our surgeons operate the components to perform the surgery while getting a magnified, three-dimensional, high-definition view of their work on a digital screen.
Surgical Procedures Performed With Robotics
We understand that it benefits patients to have access and use of today's most sophisticated and reliable surgical equipment. Our team uses the daVinci™ robot to treat diseases and procedures found in the very narrow constraints of the pelvis. A consultation with the surgeon before your operation will determine if robotic surgery is the right choice, but this technology can be used to treat:
Colon & Rectal Cancer
Anorectal Conditions
Inflammatory Bowel Disease
Benefits of Robotic Surgery
The use of robotics in surgery provides benefits to both the surgeon and the patient. Robotic surgery provides enhanced precision while offering more flexibility and control during the operation. Complicated procedures that were difficult to near impossible with traditional surgical methods are now possible with a much-improved view of the surgical area. Benefits for the patient include:
Fewer complications and infections
Less pain
Less blood loss
Quicker recovery period
Smaller and less noticeable scars
Learn More About Robotic Surgery Today
If you require treatment of a colon or rectal issue, Houston Colon offers world-leading procedures by some of the most experienced and well-respected surgeons in this field. Our Houston, TX surgical center is one of the few offering robotic surgeries for a better patient experience. Contact our office to schedule a consultation to learn more.
Board-Certified Surgeons Specializing in Colon and Rectal Surgery