Skip to Content
University of Texas Medical School at Houston Fellowship Program
Dr. Haas is the program director of the Minimally Invasive Colon and Rectal Surgery Fellowship Program at the University of Texas Medical School at Houston. The program accepts two clinical laparoscopic fellows and two research fellows per year.
This fellowship program is part of the Minimally Invasive Surgeons of Texas (MIST) Fellowship Consortium. This is a designated group of surgeons who promote the advancement of minimally invasive, laparoscopic, and endoscopic surgical techniques. The consortium promotes the enhancement of patient care and outcomes through the development of clinical and research practices among its expert members.
The Fellowship program at the University of Texas Medical School at Houston is accredited by the Minimally Invasive Surgery Council.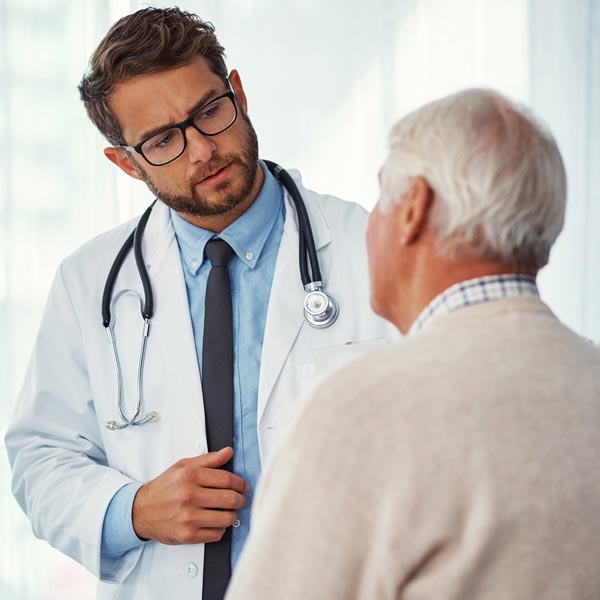 Clinical Fellows
Click here to read more information and to apply for a clinical fellowship position.
Research Fellows
For more information, please send a letter of intent and curriculum vitae to Natasha Kriston at nkriston@houstoncolon.com
For additional information, please visit the Fellowship Council home page.
Brief Overview of Program
This program is designed for prospective minimally invasive surgery (MIS) candidates with a strong interest in the field of colon and rectal surgery. MIS colorectal fellows will be trained to perform laparoscopic and other minimally invasive colon and rectal procedures and manage peri-operative care. Laparoscopic skills will be achieved in conventional, single incision and hand-assisted techniques for colorectal procedures. The fellow will also have the opportunity to undergo a formal robotic-assisted surgery training program and will gain experience in robotic-assisted colorectal procedures involving the pelvis. The MIS fellow will also have the opportunity to achieve a high level of competency in diagnostic and therapeutic lower endoscopy and anorectal procedures.
The fellow will work with four faculty on the minimally invasive colon and rectal surgery service: Eric Haas, MD, FACS, Bartley Pickron, MD, Anne Le, MD and Ali Mahmood, MD. All faculty members are colon and rectal surgeons who have completed an accredited colon and rectal surgery fellowship, specialize in minimally invasive techniques and are partners in a private group – Colorectal Surgical Associates, Ltd LLP in Houston, Texas (houstoncolon.com).
The following is a representation case volume of the practice over a 12-month period:
Laparoscopic colon and rectal procedures: 300 – 425 cases
Anorectal procedures (hemorrhoidectomy, fistula, fissure…): 300 – 350 cases
Specialty colorectal procedures (sphincteroplasty, RV fistula repair, STARR procedure, etc): 40 – 50 cases
Diagnostic and therapeutic lower endoscopy: 850 – 1000 cases The fellowship program is a member of the Minimally Invasive Surgeons of Texas (MIST) Fellowship Consortium which is comprised of four MIS programs (one colorectal and three bariatric fellowships) affiliated with the University of Texas Medical School at Houston. The goal of the MIST fellowship consortium is to provide the best training opportunity for fellows in the country. All members have academic appointments in the University of Texas Medical School at Houston Department of Surgery specializing in minimally invasive surgery and advanced gastrointestinal surgery. MIS fellows from the four programs are granted elective rotations for up to two months in which they can rotate on another MIS service to gain exposure into different techniques and anatomy. In addition, the MIST consortium holds a combined Journal club, M&M and interesting case on a monthly basis, which affords all fellows the opportunity to interact with multiple expert faculty. We have an updated prospective minimally invasive database and statistician to assist and enable clinical research projects. We highly encourage and support clinical research and provide complete funding for fellows to attend conferences in which they have successfully submitted a presentation for acceptance.
Program Location: Houston, Texas
Participating Sites: Memorial Hermann Hospital, The Methodist Hospital, St Luke's Hospital
University Affiliation: University of Texas Medical School @ Houston
Year Fellowship Began: 2008
Number of MIS Clinical Fellows: 2
Number of MIS Research Fellows: 2
This program only accepts applications from outside the U.S. and Canada for research fellowship position. (Excerpted from "The University of Texas Minimally Invasive Colon and Rectal Surgery Fellowship Program" available at The Fellowship Council.)
Fellowship Graduates
Board-Certified Surgeons Specializing in Colon and Rectal Surgery