Skip to Content
Minimally Invasive Laparoscopic Surgery in Houston, TX
Houston Colon is home to some of the most widely recognized experts of minimally invasive laparoscopic colon and rectal surgery. Our Houston, TX team has completed well over 750 individual cases of this kind and leads the field in modern and innovative techniques that enhance patient safety and recovery. We are continually researching and running clinical trials to keep pushing our inspired work forward. Contact our surgical center to learn about the improved precision and minimal scarring of laparoscopic surgery over traditional methods.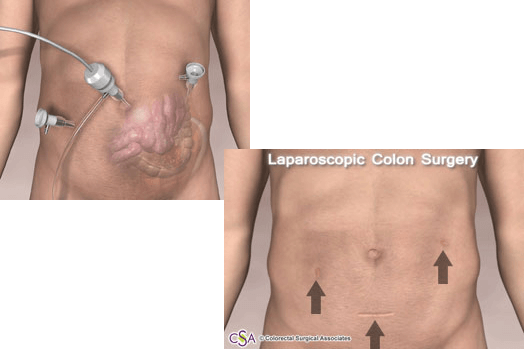 Single Incision Laparoscopic Surgery (SILS)
SILS is often referred to as "scarless surgery" because of the tiny incision and near-invisible scar. Our team is one of the few in the world who use this surgical technique on colon procedures. Rather than creating one large opening for the surgeon to access the treatment area, one small incision is made. With a digital camera and special surgical tools, our surgeons can access the colon to complete the surgery with accuracy.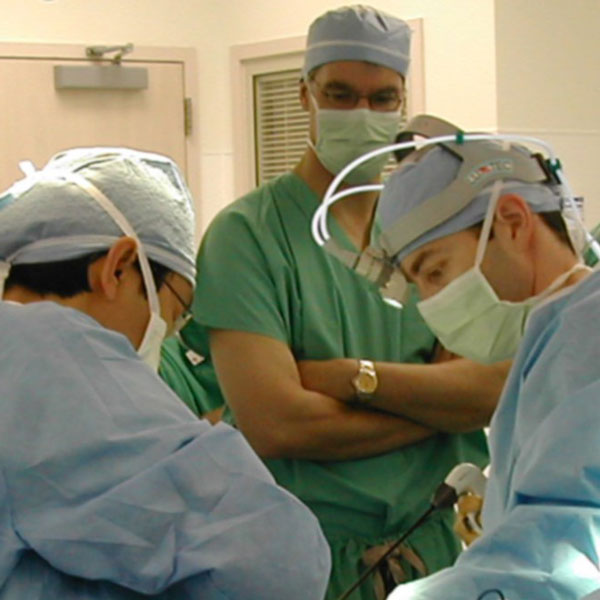 Why Laparoscopic Surgery?
The thought of surgery for many can be worrisome, and the idea of living with a large scar adds additional concern. However, patients at Houston Colon can take comfort. We have a surgeon on staff who serves as an instructor to train and educate surgeons, fellows, and residents to help them gain exposure and competency with these techniques and skills. Once patients realize our surgeons are the ones teaching the next generation of laparoscopic surgeons, their minds are at ease. Other comforting benefits for the patient include:
Little to no scarring
Reduced post-operative pain
Lower risk of infections
Lower risk of hernia
Quick recovery time
A speedy return to day-to-day activities
Find Out if Laparoscopic Surgery Is Right for You
If you have a colon or rectal disease, Houston Colon in Houston, TX offers laparoscopic surgery for minimal scarring, quicker recovery, and reduced pain. Our surgical team is known around the world for our breakthroughs in this style of procedure. We invite you to contact us for a consultation to learn more about surgical options and find out if a laparoscopic procedure is right for you.
Board-Certified Surgeons Specializing in Colon and Rectal Surgery