Skip to Content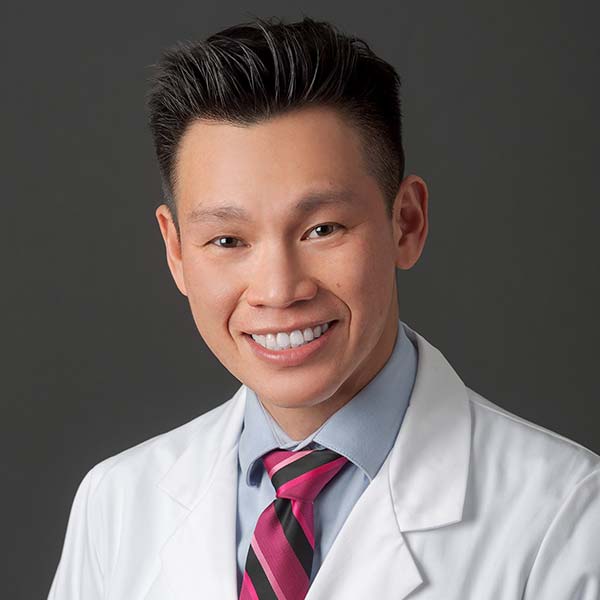 Dr. Quach
Dr. Quach received his undergraduate degree from San Jose State University in California and his medical degree from Touro College of Osteopathic Medicine in New York City. He completed his General Surgery Residency at Beaumont Hospital outside of Detroit. Dr. Quach went on to pursue two advanced training Fellowships, one in Surgical Critical Care at Northwestern University in Chicago followed by a fellowship in Advanced Colorectal Surgery in Houston.
About Dr. Quach
Dr. Quach can recognize and manage even the most complex surgical situations with his training background as a surgical Intensivist. He always observes safe surgical techniques and provides the most updated and minimally invasive approach in his own practice. Dr. Quach's practice focuses on complex and urgent care including colon and rectal cancer, diverticulitis, hemorrhoids, anal pain, fissures, and fistula.
Dr. Quach is known to be among the most compassionate and caring surgeons in his profession. He always puts the patient's interest first and does what is right for his patients.
Board-Certified Surgeons Specializing in Colon and Rectal Surgery